Noetbook Media is a Digital Marketing Agency. We help purpose driven clients reach more people online through our creative media solutions, content and social media services.
Research & Analysis
We analyze various KPIs to identify what is working in your campaigns & thus help your brand reach out to a wider network of people.
Marketing Strategy
We strategize, ideate and create the right content that goes hand in hand with your social media marketing strategy or campaigns.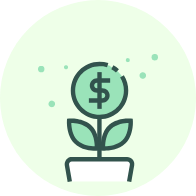 Business Growth
We help you connect with various Influencer Networks, and leverage growth hacking to boost sales and have major growth for your brand.
We are small scale which
translates into "Handcrafted Solutions & Personalised Attention!"
Noetbook Media as a Team: We like to look at ourselves as more of a Creative Media company even though we are more into Digital Marketing. We create positive impact through articles, videos, designs & social media campaigns. It's like strategising your social media growth plus helping you create the right content that sells.
Clients Noetbook Media has Worked With
Interested To
Get Our Featured Services