Take risks. Take the leap forward. Because that's the hardest part ever. Ever. Period.
Back in the high school days, my friend Vidyadhar and I were working on our start up Science Panorama. We were these crazy people who were trying to change the world with their super crazy mission to spread the love for science. And our biggest bet was our blog and the WIRE Science Magazine. We knew nothing then. Necessity is the mother of invention they say it. This might sound very clichéd to you but that turned out to be true in our case. Because we did exactly the things that we needed to go from point A to point B. Or from 0 to 1 as Peter Thiel calls it. One thing led to another.
What do you do when you can't afford journalists to write stories for you?
Slog, research, slog again. Do it yourself. So we did that and also learned how to talk to people and convince them to contribute.
What do you do when you don't have any money but you still want to make a website? 
You can't necessarily pay a designer or a developer. So, be one instead.
That's what we did. Vidyadhar learned adobe illustrator and got started with graphic designing, while I tried my hands on WordPress website development. But the best thing was that we learned these skills from each other so that even if one falls sick work goes on.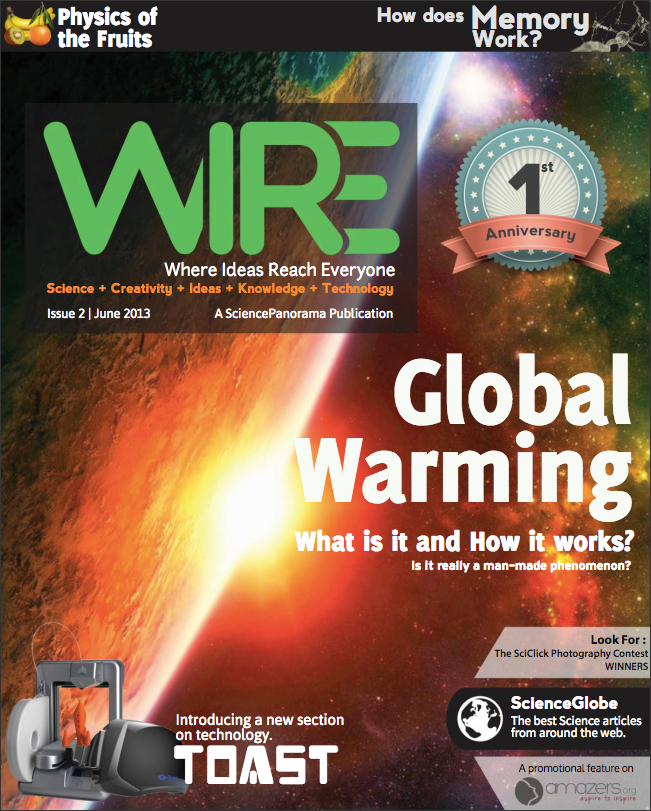 This is how the 2nd Issue of Wire Science Magazine looked like.
Okay so the design part was sorted and the Blog was in place but we needed traffic right?
So what do you do? I started Learning about social media. This was back in 2012 when Facebook was still not so popular [read flooded] with too many pages. I learned everything the hard way but I managed to launch two successful social media campaigns. These resulted in an amazing traffic surge to our site and blog that resulted in over 100,000 downloads for the magazine.
50000+ for the First Issue of Wire, featured above.
Those were the days of learning where we were hungry for anything and everything. And believe me, I am reaping the benefits of the things that I learned then, till today. I'm currently working on a creative media company, [You can check what we are doing, here] and the fact that we do graphic designing, write articles, work as social media marketers, etc. is a result of the things I did back then.
What Did I Learn?
1] Learning by Yourself is hard: I wish things happened quicker and we would get to learn useful things faster. Learning without mentorship or guidance is a time-consuming affair.
2] As a self-learner, You never know what to do next and it's difficult to stumble upon the right resources.
3] Because Google is as good as the next link that can be, to be honest, Shitty.
4] The Internet is so full of so much content that it's hard to discern what is good from what is not.
5] You should always get skills that are tangible. These skills will help you grow in the long run.
What We Are Doing Now:
We have moved past those ideas and currently working on a one of a kind learning platform, Speckbit.
You can be an early adapter of our Student Accelerator Program: Build Products and Get Skilled. We call it Bridge.
Did you enjoy reading my story? I would like to know yours. Write to me at mayukh.presi@gmail.com Let's Talk! 🙂