We Are Just a Bunch of Creative Minds Willing to Help You Scale!
We had humble beginnings like individual freelancers. But we managed to hone our skills and get on a bigger platform with Noetbook Media. Now we are helping awesome people like you grow their business online and reach out to more people.
"The only way to do great work is to love what you do.
If you haven't found it yet, keep looking. Don't settle.
― Steve Jobs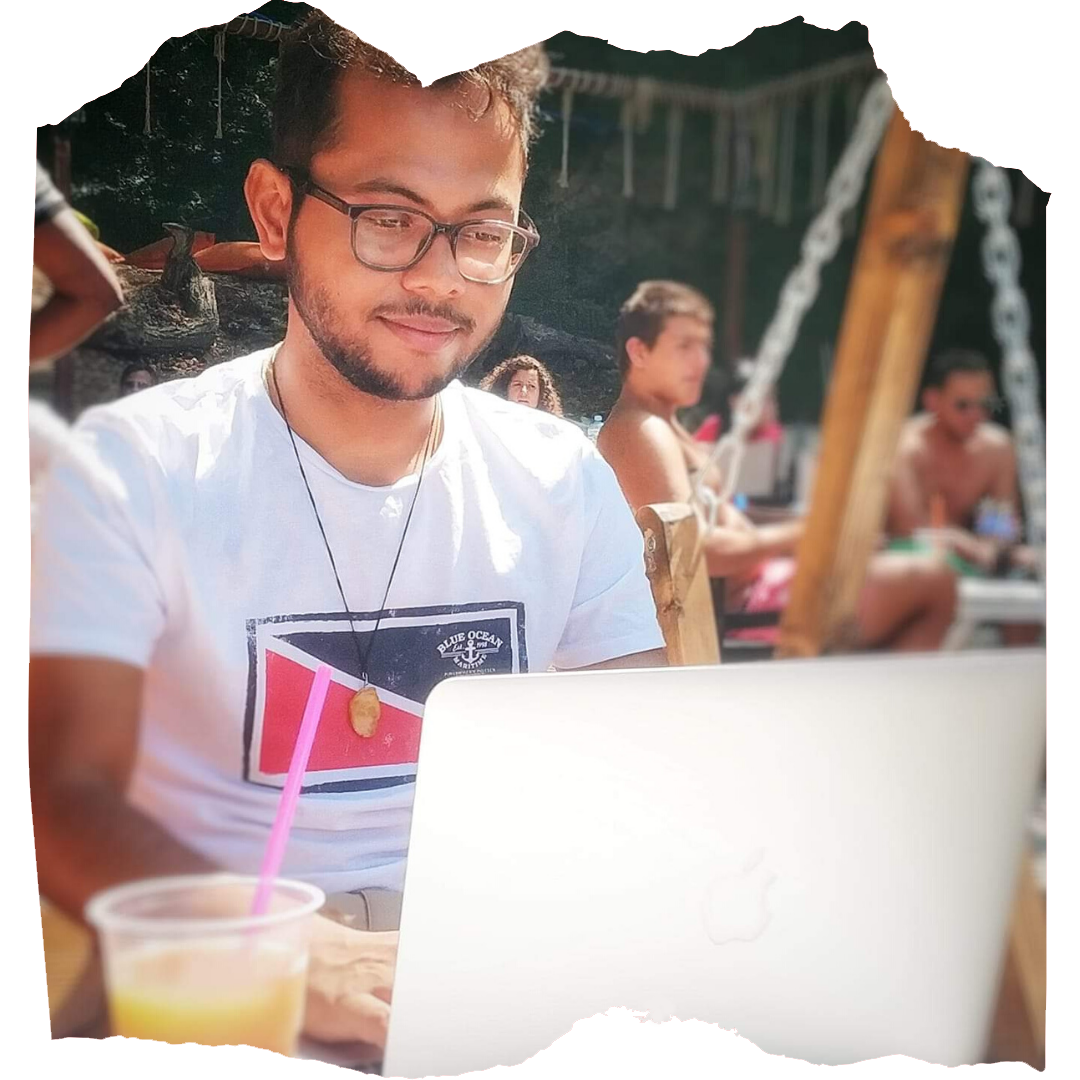 Founder, Strategist, Thinker.
Mayukh started working online way back in 2012 when he first started his science blog, called Science Panorama with his highschool friends. He had a successful Online Magazine called WIRE Magazine that had over 100000+ downloads. He started Noetbook Media as a side project which eventually shaped into a creative media startup. 

Outside work, you can find Mayukh making friends with random people. He loves to travel and has been practicing a digital nomadic lifestyle since the summer of 2018.
Sreya literally runs the show at Noetbook Media. She started working as an okayish (read terrible) freelance writer. But she paved her way up the ladder. She started designing, moved to videos and now runs the organisational and day to day operations part at Noetbook. 

Outside work you can find Sreya munching on her favorite Indian snacks or grabbing an expensive / fancy drink at a posh bar that opened nearby. 
Atriya is the head of Content at Noetbook. He is shy and meek in person but he is a superhero when it comes to content design, content marketing, etc. 
He is key to the recent developments at Noetbook and is a huge support when it comes to dealing with clients and getting work done on time like really on time.

Atriya loves books. Period.
Sudipa is the newest face at Noetbook. She finished her Grad School in English literature and got straight to work hoping to create a dent in the content universe. She showed a lot of promise initially and took over Editing in September 2019.

Sudipa aspires to take up travelling as a hobby and loves organizing local events in her free time.
Apart from these awesome people, Noetbook Media has a bunch of seasoned freelancers who help us with Social Media, Content Writing, Designs, etc. Wanna work with us?