Accelerate Your Biz Dev. With Our Creative Design and Content Marketing Solutions.
We are a team of creative individuals. Designers, Video Editors, Content Writers and Social Media Experts. We are here to help you grow your business and reach out to more people online.
Noetbook Media is a creative media company. We help people create positive impact through articles, videos, designs & social media campaigns.
People We Have Worked With
The Most Important Things Are Simple. We Create and Design Meaningful Personalized Experiences For You.

Today's digital media is all about telling your story in a way that creates impact. It's about engaging your audience, creating Search Engine Optimized content that drives organic traffic and making designs that are appealing. We put a lot of emphasis on the most important things for your branding and we create designs, content and social media campaigns that actually work.

Content Research and Copywriting
Our experienced writers and editors can make scripts and content that actually sells. Original and creative ideas are our forte.
Social Media Management
Our Social Media strategists use actionable Insights and KPIs to grow your social media channels. Plus we have distribution partners with over 7 Million Reach/ month.
Graphic Designing and Videos
You need videos to stay ahead of the curve. Facebook Adbreaks, Youtube ads, the opportunity is limitless. Let us help.

marketing campaigns
Creating a sustainable and profitable ad campaign is hard and it needs a lot of metrics and exact target demographics. We solve this by putting a lot of attention to detail.
Social Media Management
Social Media Scheduling

WordPress Web Designing
Web Design on Shopify
Podcasting (Soundcloud)
Customer Support
We Build Websites That Work, Really Work.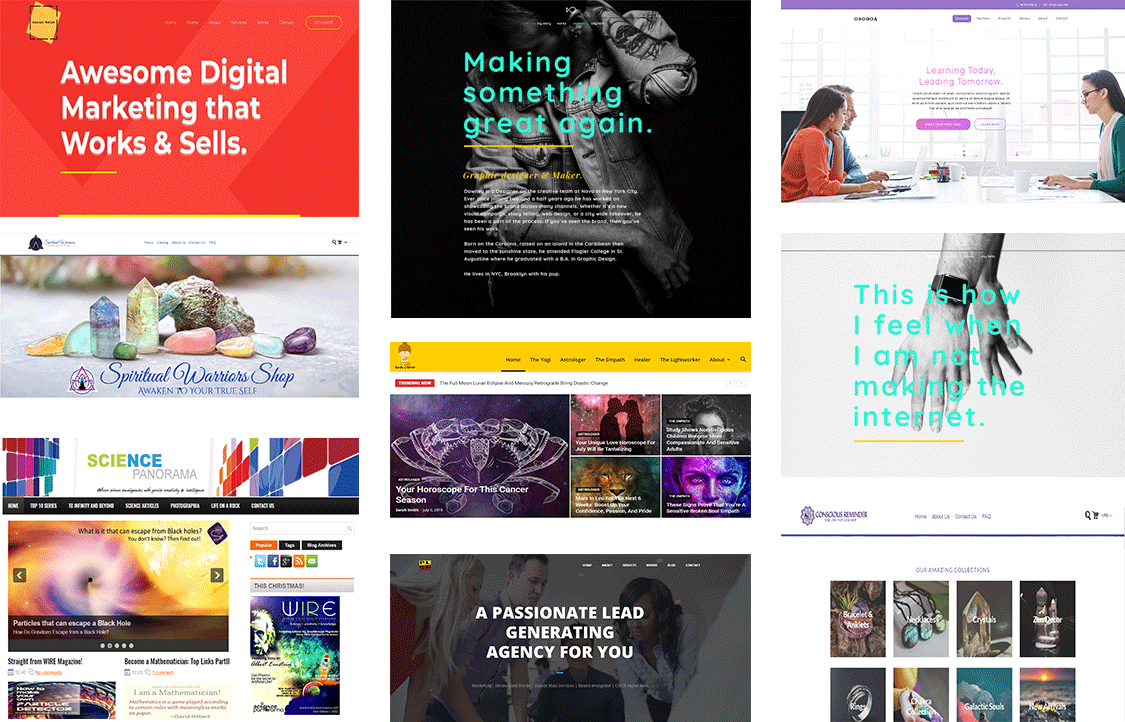 Write Like a Pro. Be Seen, Get Connected.
A compelling copy sells. Period. While writing a copy is tedious, copywriting and finding the right words, take time. Nurturing the best campaigns involve a lot of attention. Let us help!
Opening Windows of Opportunity
Ideas are not bullet proof. Ideas change, mould and shape with time and the right company. Noetbook is a place where we care for ideas.
Even great ideas need editing. To propose an idea and implement it in the right way, takes a lot of patience. Let our editors make it easy for you.
With Social Media Management and Consultancy, we will take your business to another level. You'd be able to reach a ton of people and open a new window of limitless opportunity.
Some of Our Creative Projects
Graphic Designing is an art and we have made over 15000 + graphics, posters and designs for different clients.
The rough draft of the first design idea is shown to you for approval.
Once approved we deliver it within 24 hours. We are very flexible with the timing.
The Great Way to Build Brilliant Ad Campaigns
Your ad campaign should have a neat design and look appealing to the eye and at the same time it should be functional.
The Copy of your ad is extremely important just like the design or the targeting. That's what our Content Writers are here for.
Have you tried animating your campaign yet or maybe use videos to attract more traffic? Maybe it will take you a notch ahead.
Having a website only makes the campaign more successful and look a lot more professional. Noetbook is here to help.
Targeting the right demographic is super important for an ad campaign. Let our analysts help you achieve immense results.
Spending the right amount at the right places can enhance your campaign in ways that you have not imagined yet. Get us in!
Convinced Already? More Awesome Stuff Is Waiting For You. Let's Talk!